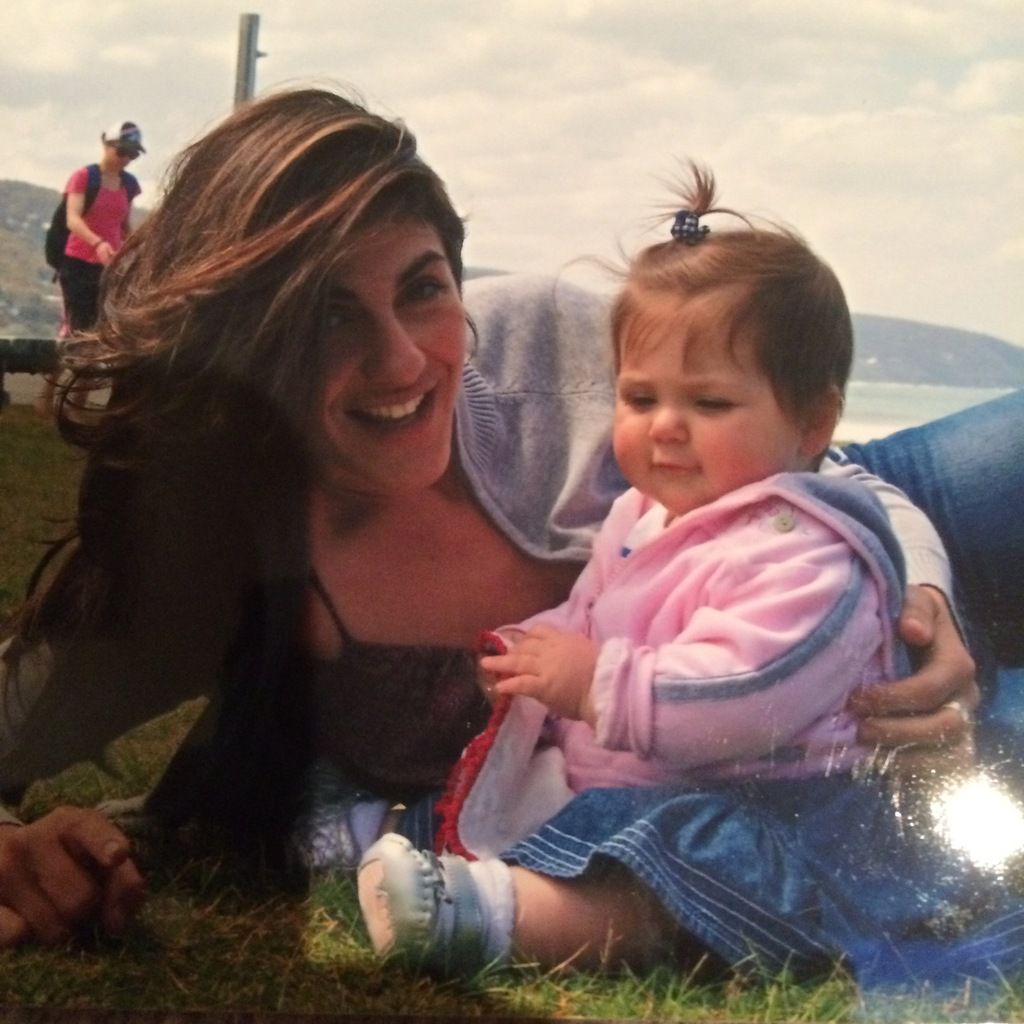 Dear Elisha,
I have wanted to write you a letter since the day I knew that I would be a mum. I didn't know what to expect, I just knew that the instant I saw you that I would do everything in my power to keep you safe.
This love for you began before I held you in my arms, it began from the moment I discovered you had been conceived.
As days turned into weeks I would close my eyes and answer your calls. I knew that you could hear me, that the sound of my voice was a comfort to you, and so I would talk to you, and there were times I could swear you would answer me.
Before I held you, I knew that it would be like no other feeling I had ever known.
Sure enough, on the 26th of February 2010 you arrived. The instant I heard your cry,
I knew it was you calling out for me.
It was one of the many moments, that will remain in my heart for the rest of my existence.
You have taught me to have an appreciation for small and messy things, like dirt and
insects. A powerful combination when you squish them all together!
These are just a few. Worrying is another big one!
The different cries, which all meant different things at certain times of the day. Each cry filled my mind with countless insecurities. It happens. Even to adults. We lose ourselves. Have moments where we hurt, where we are unsure. Where we would like a grown up to hold us and say it will be ok. It happens. Even to us grown up's.
I learnt that being a mum isn't about having all the answers, but living in that moment, giving it your best, you taught me that.
You did it without even realising it.
I know this quality will be one of the many that will take you so far in life, and just like now I will be in total admiration.
It seems like only yesterday you came home from the hospital.
I keep learning, and you, sweet girl are the one taking me by the hand.
Do you remember the nights when I would rock you to sleep? Or the times when you would not settle and I would read to you until you fell asleep? Do you remember the times I found you attempting to climb into the bathtub? Or the time you decided that cutlery needed to be cleaned, so you opted to flush them down the toilet?
I do. I remember all those milestones, as with each of them came the realisation that you my sweet girl where becoming a little lady.
A little lady venturing into kindergarten. Running off making new friends, and learning new things.
Did you know how hard it was for mummy to leave? Did you know that I cried the first day? I bet you didn't? Well I did. I got in the car and cried.
When I would pick you up in the afternoon, you would run up and show me all the things you had made, you would take my hand and be so proud . Did you know how proud I was? You were becoming your own little person, wanting to try different things, and slowly you were three steps ahead of me, and my admiration for you, as you passed another milestone just kept growing.
There were also sad times, which I wish I could of spared you from, I know it made you sad when we lost Max Junior and then a year later our other baby. Did I ever tell you in those times how brave you were? Did I thank you for telling me that you would never leave me?
Did I ever explain how important you were, or that your feelings mattered too? If I didn't then I was not myself, my pain had swallowed me up, and I had let it.
And so my sweet girl , we got through 3 & 4 year old kindergarten, we got through prep, and when I say we, I mean me, there was never a doubt in my mind that you were ready, and that this is your next massive milestone, primary school.
So far , my sweet girl, you seem content, and that is one of the many things I wish for you.
I love you with every bit of my existence.
Mummy