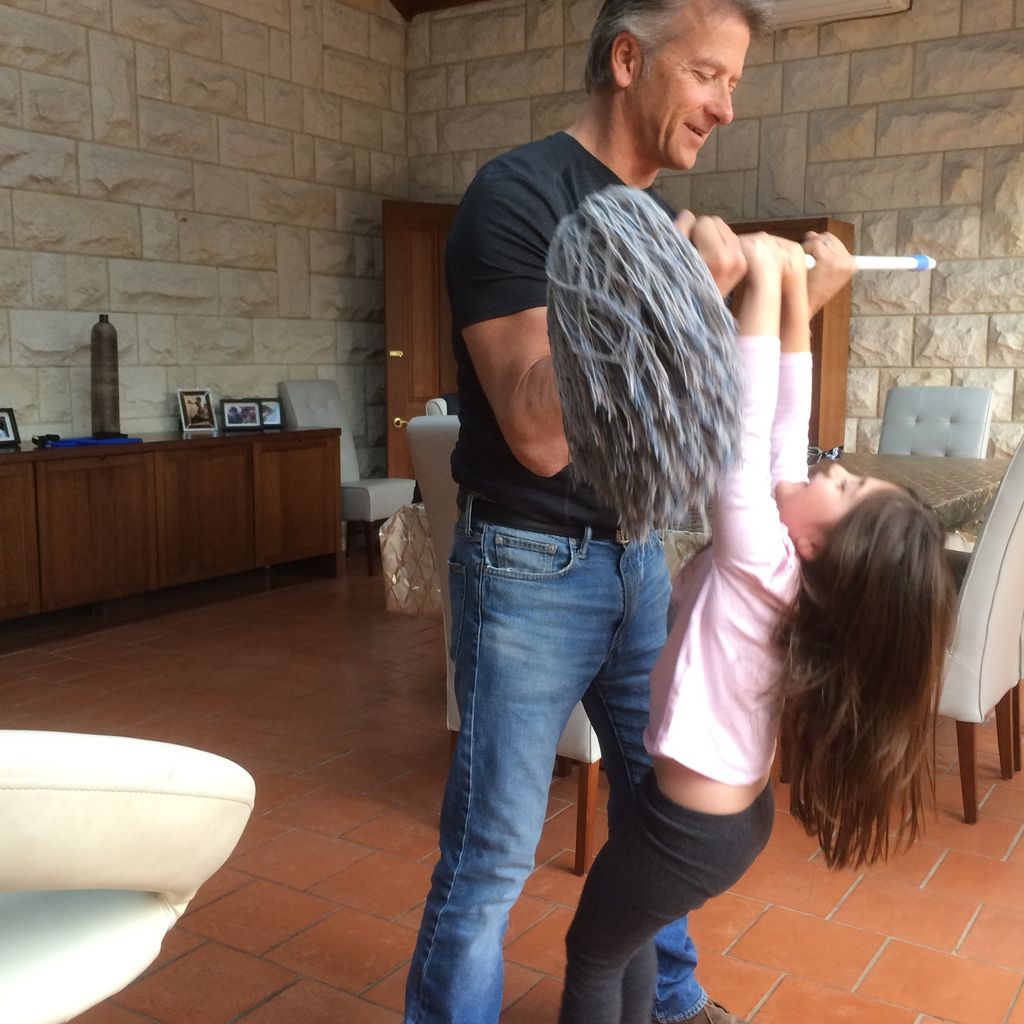 This next piece came to mind, after speaking with Lisa McHugh fellow blogger, Cut My Milk.
We were on the subject of how appealing, the stay at home dad is. Now, I am the first to admit, I get all dreamy, when I see a dad holding his new born, or comforting their distressed child, that being said, on the not so dreamy side, and my ghastly admission witnessing a daddy deal with the tyrant meltdowns, that tots can and will do, is noice! Evens it up a bit!
I grew up in the 90's, in one of those crazy Italian families. Growing up Italian means, loud, traditions, knowing somebody that knows somebody else, and having cousins, aunties and uncles, just about in every state, suburb, or town!
In our household the roles were very straight forward. Dad was the provider, and mum was the the carer, the real treasures my grandparents and my mums sister, who were also our carers.
My dad was the softie, and mum- the hard ass, period
One of the memories that I look back on with much affection, was my dads sports car, his pride and joy, besides me and my brother. I remember his big shades, (the kind that practically covered half your face) like the villain he was, rev the engine and we would go for a joy ride.
Since birth, Sundays were spent at the nonni's house (grandparents), this was without fail! A massive buffet would be served, and these were the treasures, of growing up Italian.
A bit like good Friday Fish and Chips!
Back on track!
Nowadays, the rise in the stay at home dad is turning heads, and making headlines.
I am sure you are ridiculed, like the rest of us who devote their entire existence to their children. Safe to say, gone are your days as the "sperm donor" or "babysitter".
You have broken the mould, of unfounded assumptions, and given the finger to, small minded individuals.
I fucking salute you!
Since my introduction to the blog world, I have come across ultra cool daddy blogs.
Cool, because they get the extent we mammas go to for our kids. They get those sticky, snotty, situations, that make you question your sanity and why you ever thought this was going to be a piece of cake!
The use of humour, and advice, when juggling three things in one go, is creative, and no challenge for these boys!
For centuries, women have been accused of playing the gender card, in a male dominated workforce, the principal with the say at home dad is no different.
I loved weekends with my dad and our time. He was relaxed, away from his worklife, and dotted over me and my brother, today my dad gets involved in their extracurricular activities, and goes to school concerts, soccer matches, and grandparents day! How things have changed again!
So, here is a massive cheer to the dads that stay at home and pledge their existence to their Queens and Knights, another round of beer?